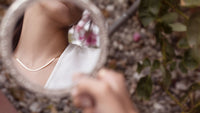 It's the season: add sparkle with our crystal necklaces!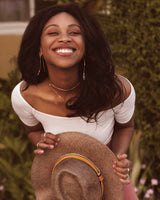 SOL COLLECTION
Introducting the SOL collection: a collaborative passion project featuring a delicate design of three circles linked together, representing love, solidarity, and peace. 100% of SOL collection proceeds are donated to organizations dedicated to the fight against racial injustice.
Shop SOL Collection
A collection inspired by you. Handcrafted in Los Angeles.